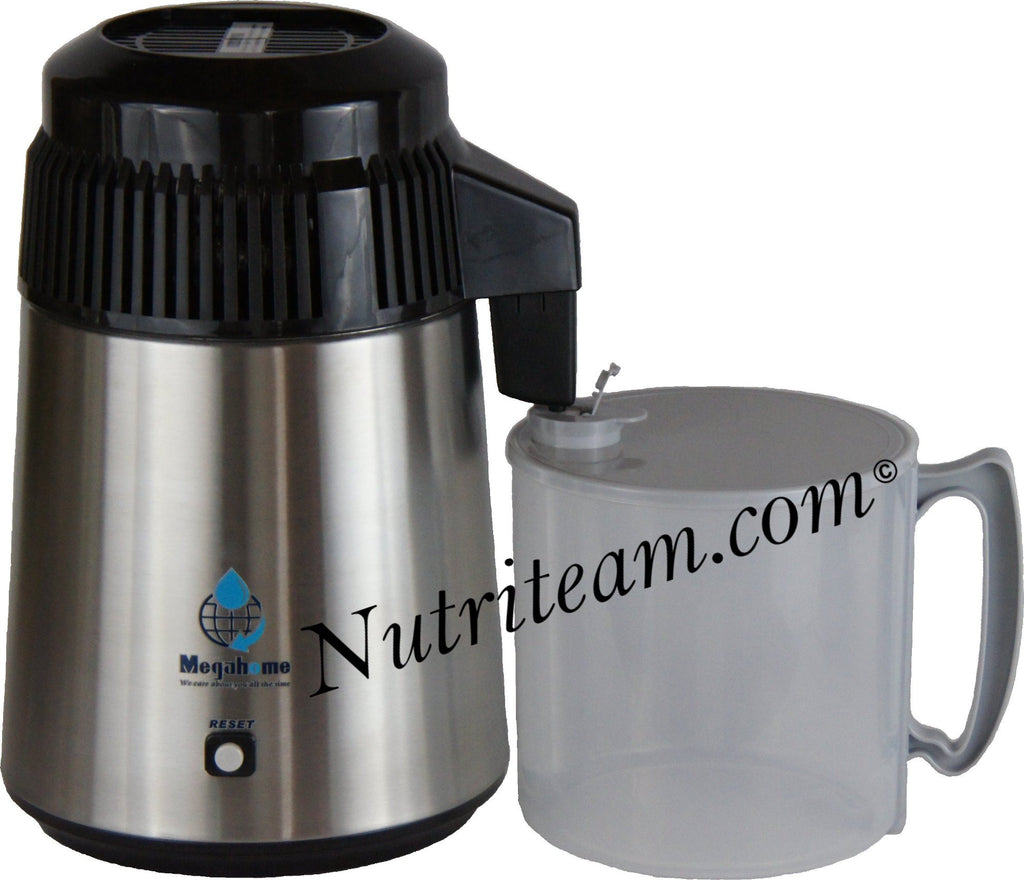 MH-DA4B Still for Alcohol & Essential Oil Making
$249.00
Take advantage of our special sale price on the Megahome still. It comes standard with a food-grade polypropylene bottle. You can upgrade to a glass collection bottle for an additional charge. The Megahome Still is similar to their very popular countertop water distiller. This still has been modified and specially designed to distill alcohol, produce essential oils, and still produce pure distilled water but at a slower rate.
Please note:

The easy distiller takes about 12 hours to distill 1 gallon of water, so it is much slower than the countertop water distiller.
The Megahome still is quickly becoming one of the most popular stills available because of its quality and ease of use.
Megahome still Specifications:
Power Output:120volt, 320Watts.
Weight: 3.5kg
Dimensions: 20cm (Diameter)x 36cm (Height)
Package Includes: Megahome Still, Protective cover (carbon filter holder), 6 pack filters, AC Power cord, Residue Cleaner, and the 1 gallon collection bottle.
This unit will be provided with the same instructions for producing water as the other Megahome units. Much information is provided from Internet searches to assist you if you choose to use the Megahome Still for essential oil or Alcohol production.
PLEASE NOTE: The production of alcohol is not legal in all countries and or states, or may require permission or permits to do so. Nutriteam Inc. will not be held responsible for misuse or illegal use of this or any other distillation product that we supply. Please check your local laws for more info. Instructions on how to make essential oils and alcohol can be found on various websites, however the unit will be shipped from us with directions only pertaining to water distillation.
The special Megahome Still is sold under various names, Easy Still, Smart Still, Mr. Distiller, etc. All of these are the same units as long as they are marked with the Megahome logo and are rated at 320Watts.