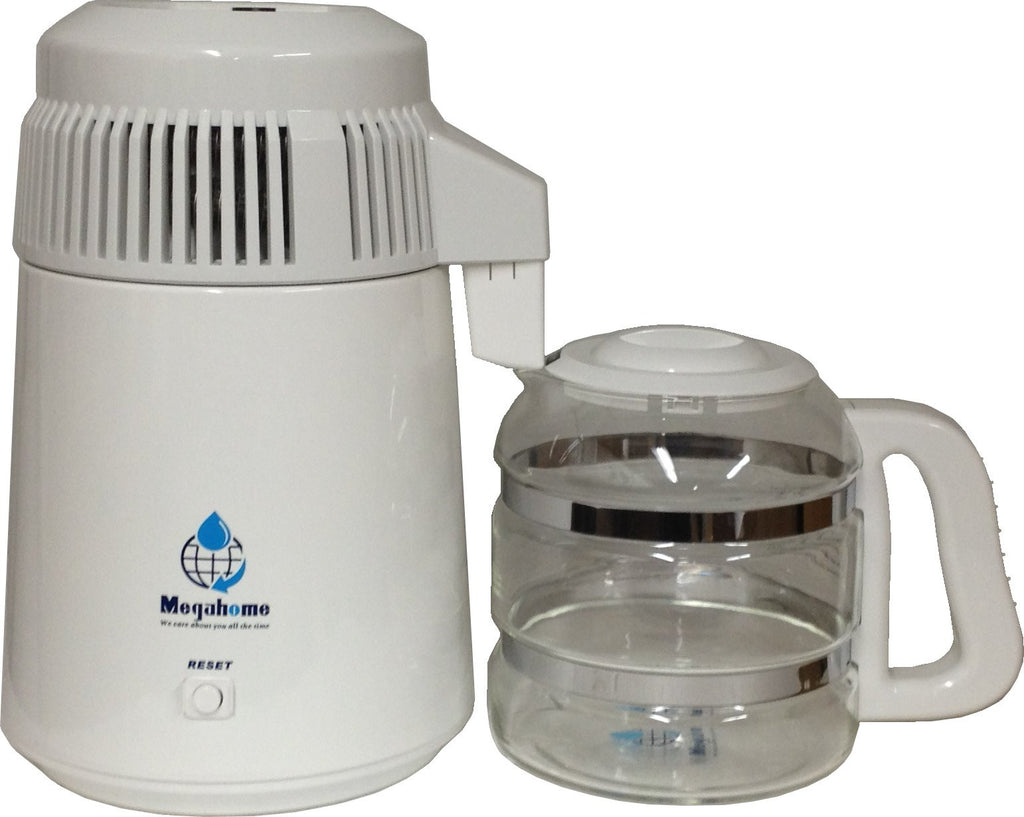 Megahome MH943TWS Water Distiller
$259.00
The Megahome MH943TWS distills one gallon of water in 5.5 hours. The internal thermostat automatically shuts the distiller off when it completes the distilling cycle.
Product Features:
Full stainless steel boil chamber, dome, and condensing coils.
UL listed. Passes the strict safety guidelines for electrical appliances.
Produces distilled water for all applications.
Optional glass collection (glass filter housing included with glass collection models).
Product Details:
Output: 1 gallon every 5.5 hours
Size: 8.5 inches wide x 14 inches tall (without collection bottle)
Power Consumption: 580 watts 120 volt (220-240 voltage available)
Weight: 9lbs
Warranty: 1 year parts and labor
Materials: Stainless steel interior, white zinc coated steel exterior
Package Includes:
MH943 distiller
Collection bottle
Detachable power cord
Filter housing
Activated filters 
6 pack 
(approximately 6 month supply)
Distiller residue cleaner (8oz)